You might be wondering why… You would be forgiven for thinking that but for us a defender was a labour of love (much more love than labour).
You may know that we already have a converted VW campervan along with a classic Citroen HY which we use as bars and promotional vehicles. The defender was the latest edition to the family!
We bought it from Welsh Water the company that supplies and maintains mains water so it was kitted out with racks and all the "beefy" paraphernalia we were looking for. Having said that it needed a fair bit of work to convert ready for its Tipsy assignments. 
All in all, it took about three months with various specialists doing different things and we are delighted with the results.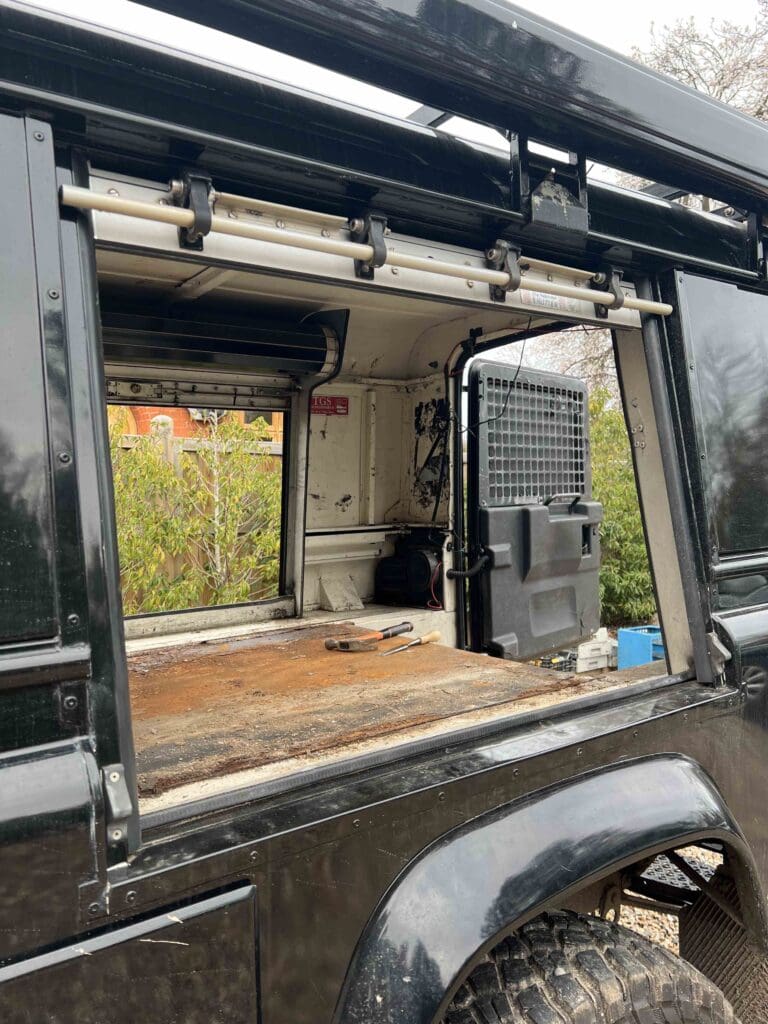 And it's ready! Having had all of its mechanical and electrical work done it was time to fit it out with racks, lighting, speakers and bars. 
Now, we know it isn't small but with the racks, draws and bars you will find a load of bottles/merch ready to tasted!
You will see the Defender at various events and festivals but this is only the beginning as this is only number one! The Defender fleet commences….